With the Fullog Dashboards, you can visualize all the most important metrics of your Product through
Insights
and
Funnels
.
Usage Cases
With Dashboards, you are able to maintain in just one place the key indicators to your business. Create multiple following dashboards with the goal and share it with your team.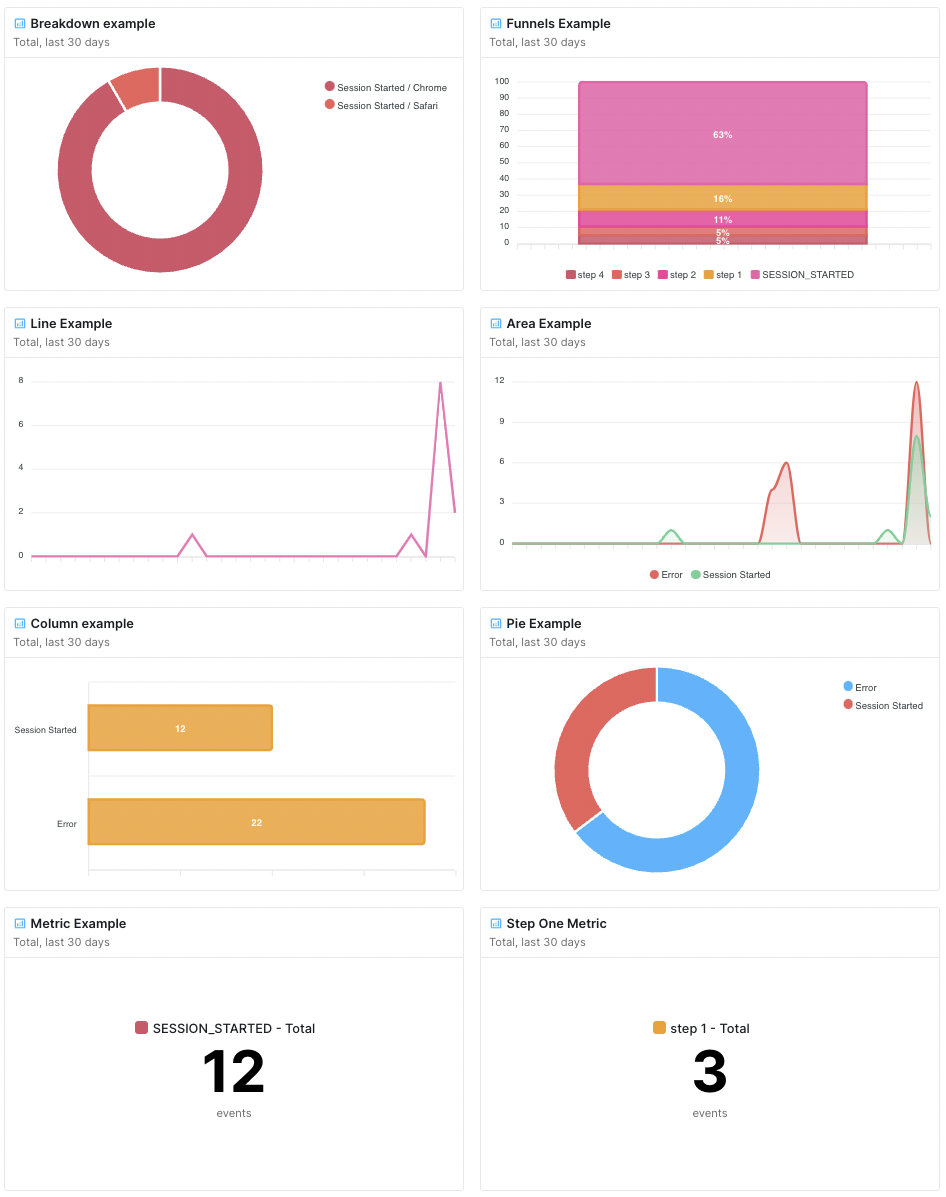 Create personalized events
Through the
tracking API
you can send personalized events in the desired moment to your application.
Enter in the Analytics tab of your project, and you will be able to select your created event.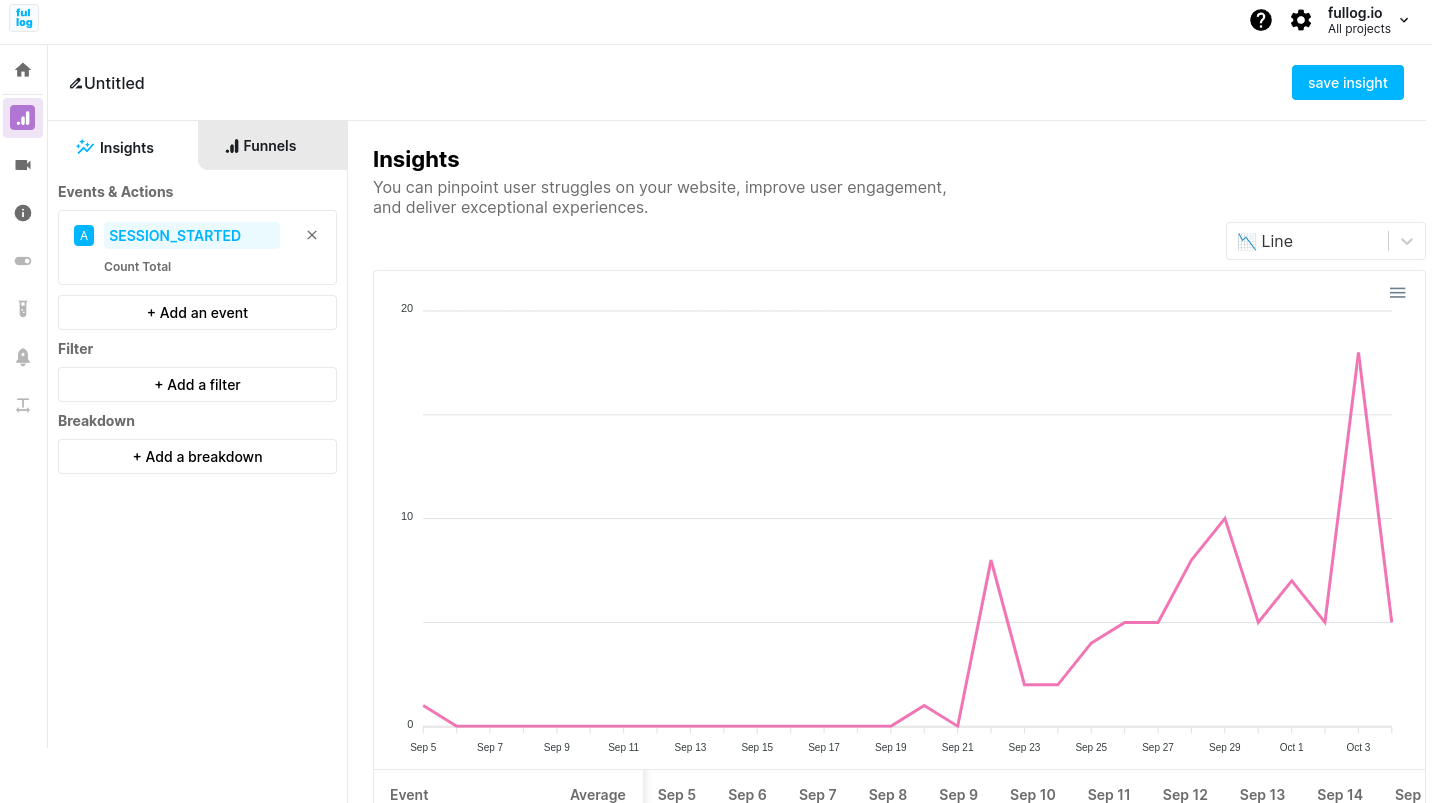 Match multiple events
This is very useful to create comparisons from any important metric.
Filter your events
Utilize filters to understand with more details your metrics.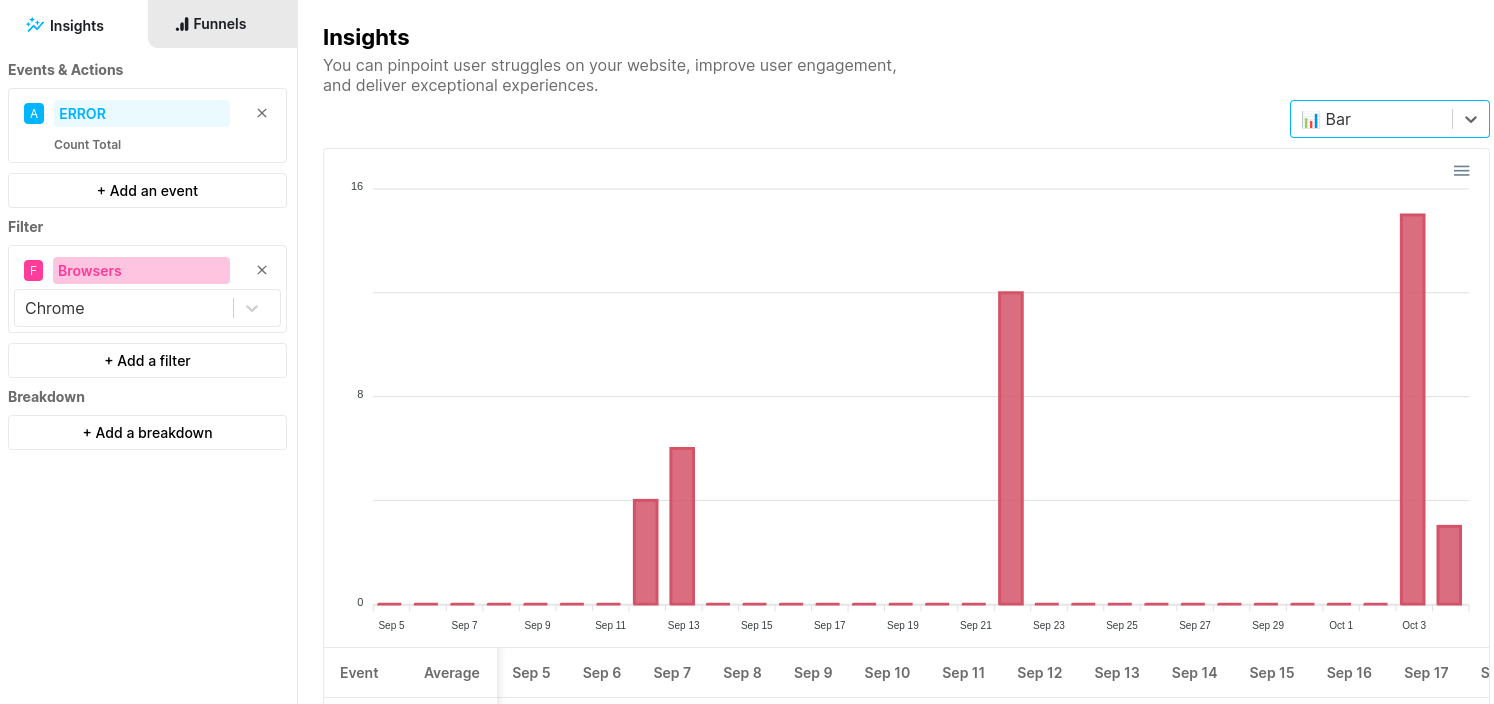 Use Breakdown
Segment your events to understand where the largest neck can be or create comparisons.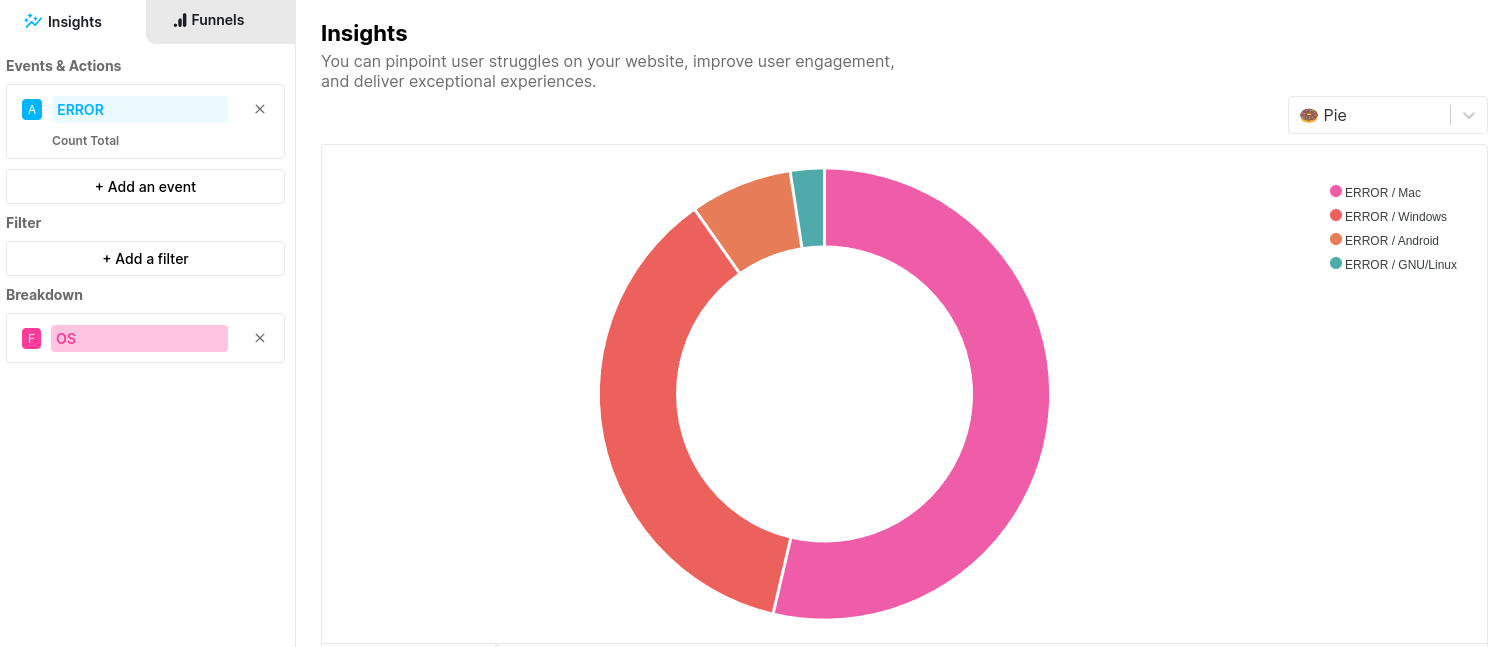 Create Funnels
It works for organizing, accompanying and monitoring the user's journey.